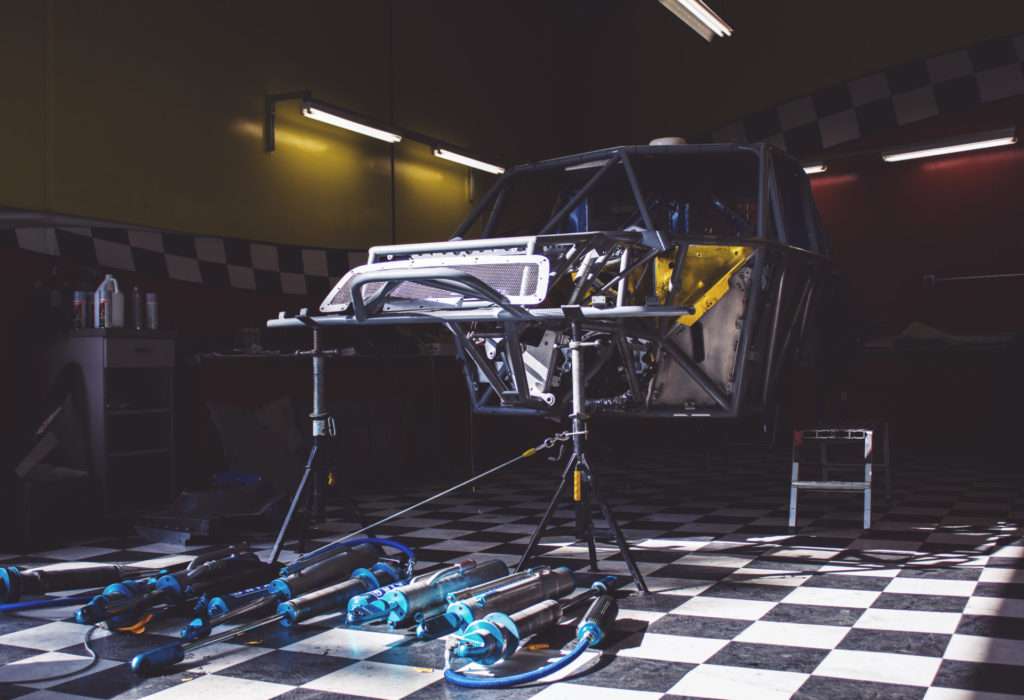 With only a couple weeks away, Stronghold Motorsports looks to have everything dialed in for the 2017 Mint 400. Known as The Great American Off-Road Race, the Mint 400 is know as the biggest, toughest and most spectacular off-road race in America. With a storied history since its first race in 1967, The Great American Off Road Race is on every team's bucket list to take the 1st place prize.
With some of the most well known names from all different racing genres and even Hollywood celebrities competing in the Mint 400, it remains to be the most popular off road race in America. This year Stronghold Motorsports looks to take their first race of the season all the way to the podium. The team has been working hard, and long hours to get the new MAVTV Trophy Truck dialed in, and even some new enhancements to the Class One car.
New for the 2017 season, Stronghold welcomes their newest drivers, Jason Coleman and Brandon Arthur. Backing up Scott Bailey and Co-Driver Johnny Nelson, Coleman looks to bring his years of desert racing experience to the Trophy Truck and help put the team on the podium. Stronghold will also be looking to make a statement in the MAVTV Unlimited Class One car. Joining Brandon Bailey in the Class One, experienced and season driver Brandon Arthur will be a huge asset in putting the Class One on the podium this season.
Stronghold Motorsports looks to put together an impressive team finish this year and add to their already successful resume.