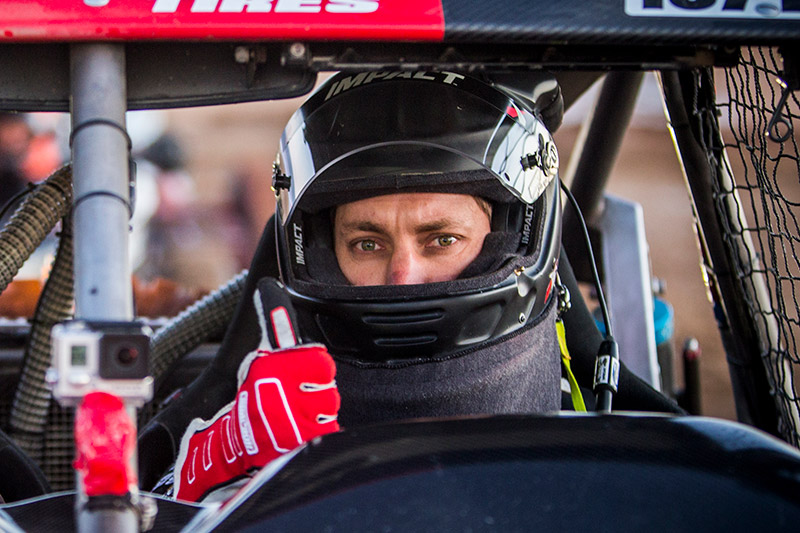 With high expectations for the 2017 season, Stronghold Motorsports is excited to bring on Jason Coleman to compete in the 2017 Stronghold Motorsports, MAVTV, Toyo Tires Trophy Truck.
The Trophy Truck team will consist of Scott Bailey, Co-Driver Johnny Nelson and the newest driver Jason Coleman, who will bring his extensive desert racing background to the table in an effort to put Stronghold Motorsports on top.
Jason was introduced to off-road racing at a very young age. When he was only 2 years old, his father would take him to the races when he would pit for Ivan Stewart.
"I have always wanted to race as long as I can remember, and the goal has always been to reach trophy truck."
Jason's career began as a 15-year-old high school student sweeping floors for Terrible Herbst. He worked in their shop through high school where he learned a great deal about how to run a successful and professional race program.
Since 2004, Jason has been putting together a solid resume of off-road racing experience, navigating and racing in multiple classes including; Class 10, Class 1600 and Class 1. His most notable wins include the SNORE 250, Rage at the River and the Baja 500. After 6 years straight of racing full SNORE and some SCORE series, Jason felt it was time to take a break from the sport.
"I felt I had accomplished everything I needed to in the 1600 to make it to the next step. It took about 9 months to decide what I wanted to do next."
Jason went on to build a Class 10 with Jimco, which he raced in for the next 2-1/2 years before meeting Scott Bailey and deciding to join Stronghold Motorsports in December.
"I have always strived to surround myself with best in racing and joining Stronghold is no different. My goals have always been to be the best and I am looking forward to 2017 as a lot of learning in the trophy truck so that going forward we can win championships and lots of races."