This past weekend Stronghold Motorsports headed out to Lake Elsinore Motorsports Park for the Lucas Oil Off Road Racing Regional Series. Coming off a competitive race weekend in Arizona, the team looked to continue their success in the Jr 1 Kart and get the Mod Kart dialed in for a shot at the podium. While the weekend did not produce a podium result, the team made a solid effort and gained valuable experience to take into the next race.
Coming off a third-place finish at Nationals, Irie Bailey looked to carry her momentum into Regionals and push the pace in the Jr 1 Kart. Irie put together a flawless second-place qualifier run, but the seeding and inversion put her back on the outside of the second row to start the race. During the race, she quickly got shuffled back into the pack and had to battle through heavy traffic and crashes to hold onto her position. With some tough laps and close calls she kept it together and took a 5th-place finish in a 23-car packed race.
This being Irie's first year of racing, she really seems to have a great sense of how to race and stay competitive. What changes and adjustments need to be made to keep her in the front of the pack?
"Irie is one heck of a driver and that kid can put it on the line everywhere around the track. I think it's the same thing as Madix. She just needs to be in the car more and understand what the car is doing. But as far as putting the car where it needs to be, she has no problem with that. If we work on the basic fundamentals with her and get her more seat time and practice, she is going to be headed in the right direction and she is going to be a really fast race car driver."
– DJ Fitch ( Stronghold Motorsports Mechanic / Spotter )
Madix's race would play out similar to Irie's, but Mother Nature also brought a bit of rain with her, creating a wet and muddy race. Sitting mid pack with a 9th-place qualifier, Madix found himself stuck in traffic for most of the race and unable to make his way up front. To make things more difficult, the muddy conditions provided a big struggle for Madix, as mid-way through the race he lost his tears off and was forced to drive blind. Heavy traffic and unfavorable conditions seemed to keep most of the drivers in the same positions for most of the race, with little or no chance of moving up through the pack. With a valiant effort and an 8th-place finish, Madix and the team did not get the results they hoped for but were able to go home with some valuable seat time and data.
The team has had some tough races and challenges in the Mod Kart this season. What does Stronghold need to accomplish before the next race?

"We need to get Madix in the car as much as possible and make as many changes as possible and allow him to give us feedback on exactly what we changed, what he liked and what he did not like about those changes. I think once we get more testing going with some gearing changes, different shock packages and a bunch of extra work on the car, we are going to find some extra speed and be running right up there with the top guys." – DJ Fitch ( Stronghold Motorsports Mechanic / Spotter )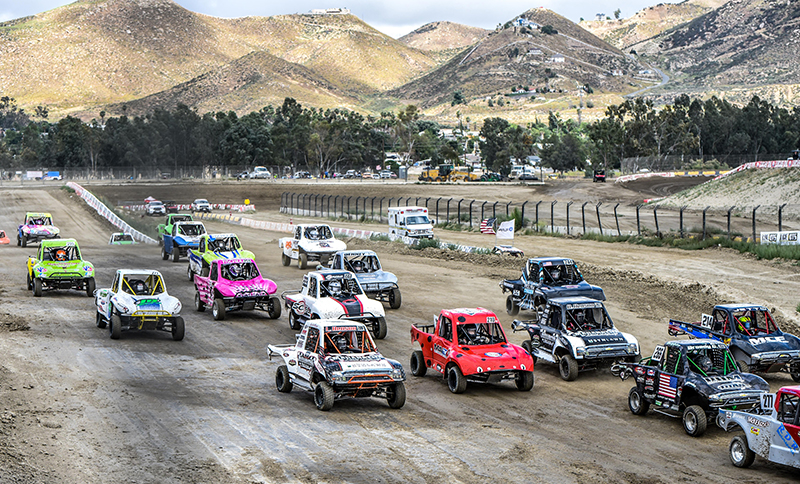 The Stronghold Motorsports team now looks ahead to May 20-21 in Ensenada, Mexico, where Brandon Arthur hopes to turn around a frustrating first 2 rounds in Arizona and put the Stronghold Motorsports Pro Lite on the Podium. Madix and Irie will both focus on getting in some much-needed seat time and changes to the cars to prepare for Regionals on June 10-12 in Lake Elsinore and Nationals on June 24-25 in Tooele, UT.