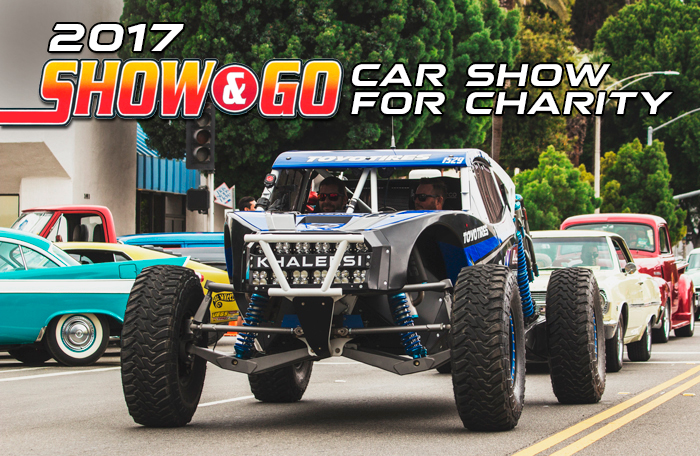 The Riverside Show and Go Car Show For Charity is one of the largest car shows in the Inland Empire, bringing in upwards of 800 muscle and classic cars for display. The annual event is hosted by the Riverside East Rotary Club and The Old Farts Racing Team in Downtown Riverside between Mission Inn Ave and 14th Street. Unlike other car shows, the Show and Go features an all-day cruise, where participants can drive along the designated parade route showing off their beautiful rides and sometimes even desert race cars.
The exciting weekend is a fun and family-friendly event with lots of vendors, food, giveaways and entertainment. Most importantly, all the funds raised during the weekend go to several local charities within the community. Even with a slight chance of rain this year, the show welcomed 876 participants and over 20,000 car enthusiasts.
With the support of Scott and Beverly Bailey, Stronghold Motorsports joined in with other great guests to sponsor this year's car show. The team set up shop on Market between 11th and 10th Street in the heart of the action and quickly became a must-stop attraction. The booth hosted plenty of free giveaways and even some pretty awesome game and raffle prizes courtesy of Lucas Oil. Of course the real head turner was the beautiful Class 1 race car "Khaleesi" on display.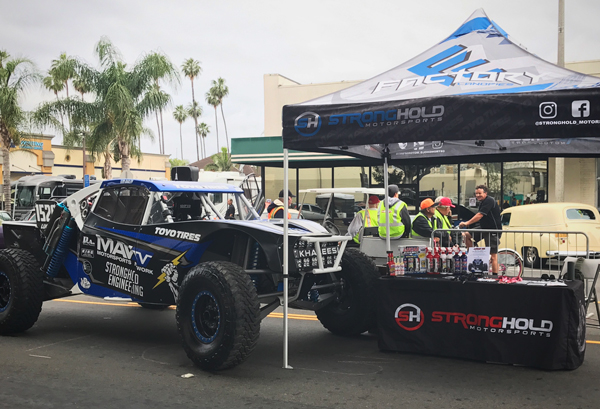 With a show full of hot rods and beautifully restored classics, every car lover could appreciate the beautiful craftsmanship and engineering that went into building Khaleesi. Unfortunately, race cars are "technically" not allowed on the parade route so the team was sidelined from entering the cruise…..but, the people wanted to see the beast come to life and you have to give the people what they want, right?
With the support of the fans and some of the event staff, the team cruised the parade with all the other participants. Heads turning and cameras out, the Stronghold Motorsports Class 1 was instantly one to wait and watch pass by. An exciting and fun day, the Stronghold Motorsports family was honored to be a part of this amazing event and great cause for charity, and looks forward to being involved again in the future.
To learn more about the Show and Go Car Show For Charity be sure to visit their website.