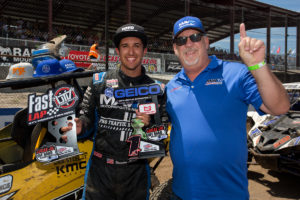 After much anticipation, the drivers of the Lucas Oil Off Road Racing Series made it to Wheatland, MO to test their skills out on the all new 1.2 mile track at Lucas Oil Speedway. Hot and humid conditions and the longest track in the series would test the endurance of the athletes but the weekend would not disappoint as racing action brought competitive battles, huge jumps and big wrecks.
Coming off a huge win in Utah, Brandon Arthur was excited and anxious to carry his momentum 1600 mile east and prove once again he belongs on top of the podium.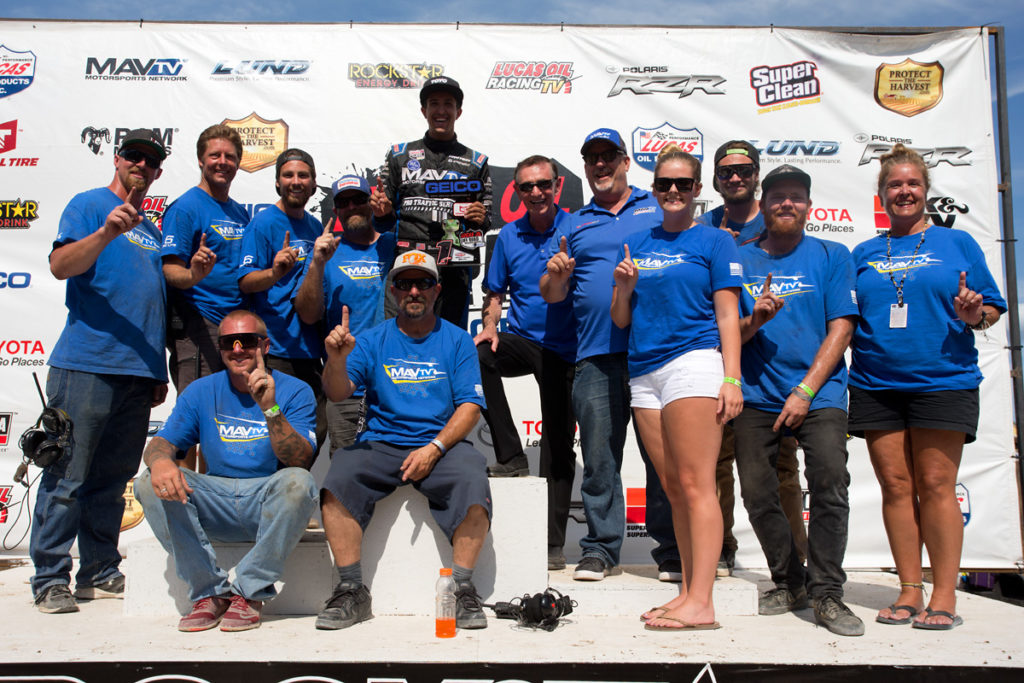 Round 8 action kicked off with another nail biter & huge win for Arthur in the Production 1000 UTV. Starting the race off in the second position in a field of 23, the front pack would see many position changes. Quickly from the restart lap on the first lap, Arthur was passed by Thomas but regained the second place position on lap five. Arthur would make a hard charge on lap seven through the whoop section and move ahead into the lead on turn six. From there Arthur would hold onto the lead for 2 more laps and claim his third win of the season in the Production 1000 UTV.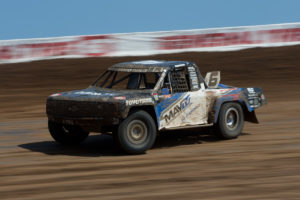 With a short rest and adrenaline pumping, Arthur was quickly back behind the wheel for the Pro Lite main event. After a big crash on the opening lap and a restart, Arthur sat in second behind Polvoorde and Degan in third. Lap two he would see his opportunity for a pass as Polvoorde went wide on turn one but couldn't manage to get around. Arthur and Polvoorde would continue a tight race and battle for the lead through laps four and five. At the restart of the competition yellow, a window of opportunity gave Arthur his chance to make a pass on Polvoorde, taking the lead into the second corner and overtaking the first place position. Arthur continued his dominance and would see the checkered flag for his second win of the season in the Pro Lite.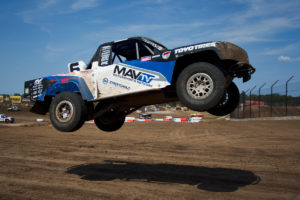 " I went into turn five and just slid all the way into the wall and I saw Christopher coming and you know he got around me and from there it was just put my head down and chase him and try and put some pressure onto him and see if he can make a mistake, and on that restart he caught a rut in turn one and I was able to get down the inside of him and then just put my head down and make a hard charge to the finish and just not make any mistakes on this track."