This past weekend kicked off rounds 5 & 6 of the Lucas Oil Off Road Racing Regional Series in Lake Elsinore and Stronghold Motorsports drivers Irie and Madix Bailey were eager to get back into racing form.
Coming into round 5 on Saturday, Irie Bailey put together a solid qualifying run landing a 5th spot in her round and an overall 12th starting position. At the start of race, Bailey was lined up deep into the pack in the 5th row on the inside. A tough fought battle for young Irie, she would continue to get shuffled around in traffic and be unable to make her way up to the lead pack. A few wrecks and some quick decisions allowed Irie to move her way past a few cars and take home a 7th place finish for round 5.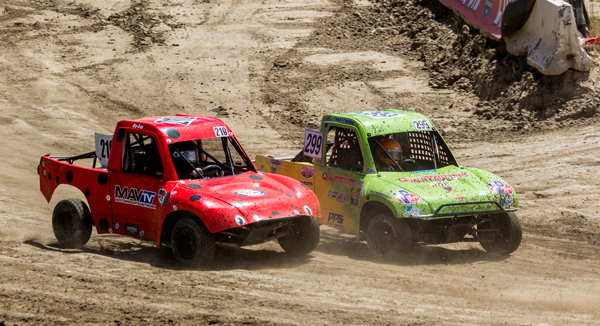 Race day Sunday, Irie would be lined up in the 13th spot on the inside and immediately found herself in trouble in the first turn of lap one when a large pile up and a hard crash in the rear left her with a broken sway bar, a bent wheel and damaged brakes. Despite the damage, she was able to keep the car alive in the race and push through the mechanical issues and finish in 12th place.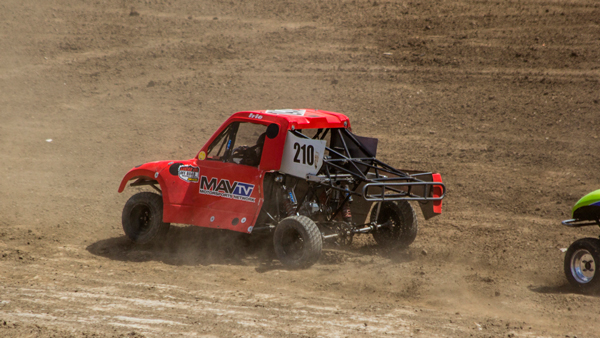 "She ran a real good race, she did real good at listening to what we were telling her and putting the car where it needed to be. It comes down to the starting position, if we can get a little bit better of a qualifying time then we will get a better starting position and that's what we need to do in this class. You have to get a good front starting position because it's a hard class to make a lot of passes in. She had a good car for the race and she drove really well, we just started in the middle of the pack and it was a tough battle to move her way up through traffic." – DJ Fitch ( Mechanic / Spotter ).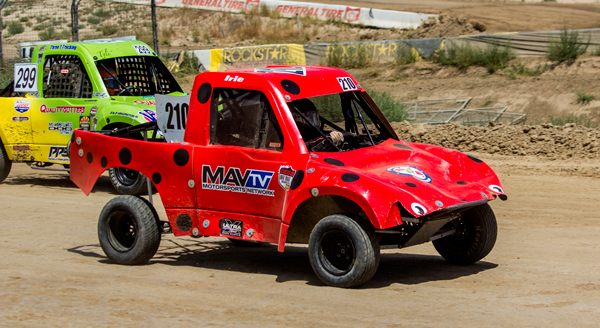 Focused on putting together a strong performance and achieving his first podium of the season, Madix Bailey was excited and ready to leave it all on the track and bring home a win for Stronghold Motorsports.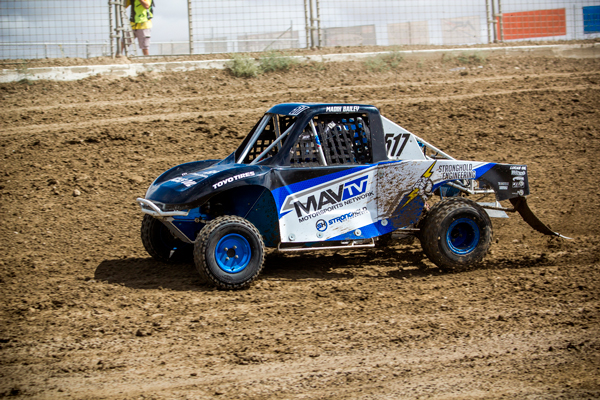 Starting the day off with a decent 7th place qualifying run and an inside 4th row starting position, Bailey was quickly wedged into the pack on turn one and was shuffled back a couple positions but with some quick maneuvers and smart driving through turns 2 and 3, Madix was able to move his way back up through the pack to put himself back in contention for a possible podium finish. With 2 laps to go and a collision in turn 4 up ahead, Madix took over the 4th position. Remaining focused and running his race, a split decision and quick inside move allowed Bailey to take over the 3rd position on turn four of the last lap and drove through the checkered flag for his first podium finish of the year. A well fought battle and great racing by Madix Bailey was unfortunately a bittersweet moment as a minor post race technical disqualified Madix and pushed him out of the points.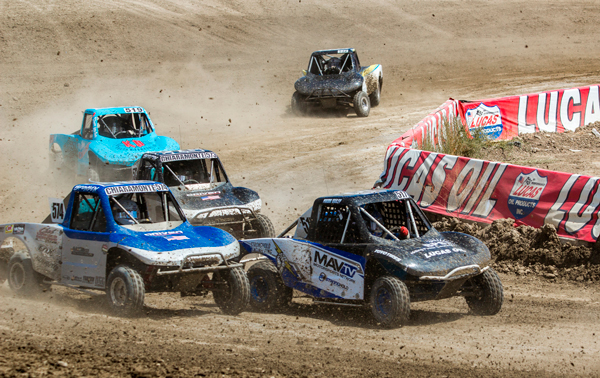 Putting Saturday's race behind him, Madix was eager redeem himself and ready to put the 517 Mod Kart back on the podium. Starting in 7th on the outside coming into turn one on the first lap, heavy traffic and jammed up racers pushed Madix deeper into the pack, falling into the 10th position. Taking his insights from Saturdays race, and again making some smart driving decisions he was able to move himself back up into the 7th position. A minor contact mid race and a caution flag left Madix at the back of the pack, and he would once again have drive another hard fought race to battle his way back up through traffic and take home an 8th place finish.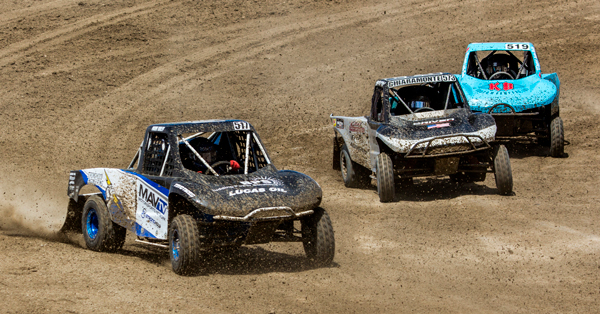 Looking ahead and focused on brushing off the weekend in Lake Elsinore, the team will now have to quickly prepare for the LOORRS National series in Tooele, UT on Jun 24-25. With some much needed adjustments and some quality testing and seat time, the team will be getting their homework done and putting together a solid game plan for the next rounds of racing. Also excited to get back to Nationals action, team driver Brandon Arthur will be looking to take the momentum of his back to back wins this weekend in the Pro Lite and put together a solid run towards the podium.
Be sure to keep up to date with all the Stronghold Motorsports action on Instagram and Facebook.