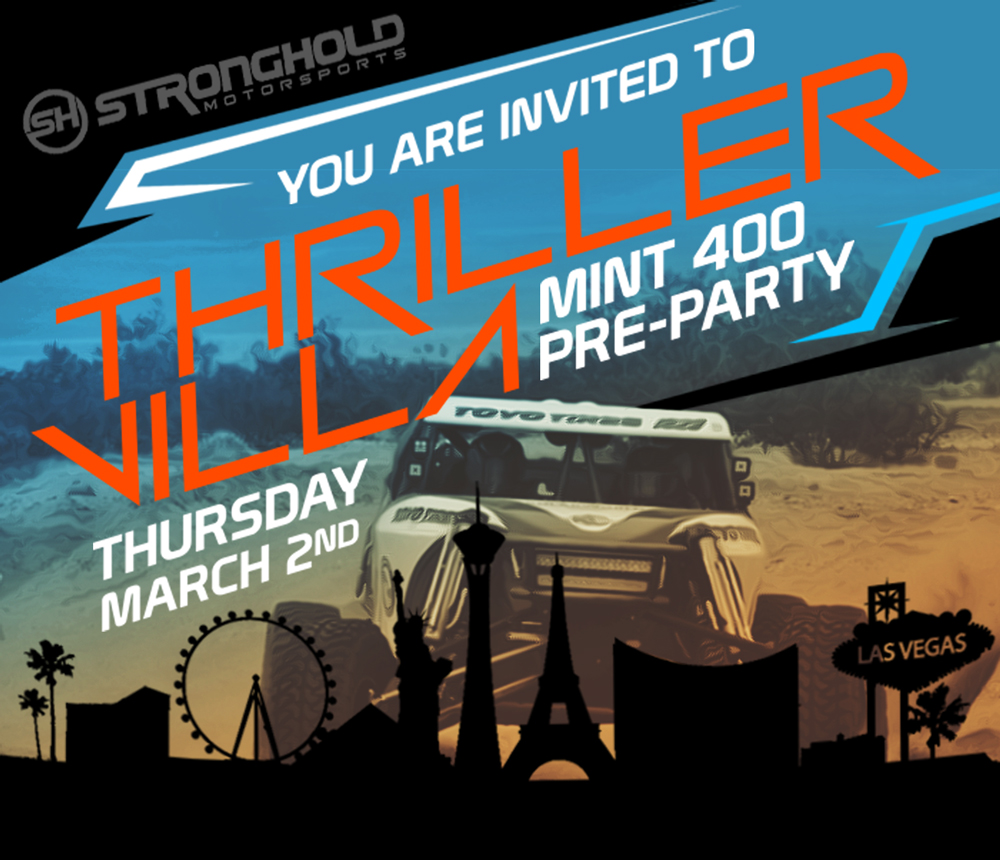 With 2017 being a new and exciting year, and the Mint 400 the first race of the season for the team, Stronghold Motorsports wanted to kick off race week in epic fashion. However, the party couldn't be just anywhere, it had to be a place worthy of a King. So why not at the former house of the King of Pop himself, Michael Jackson.
Stronghold Motorsports welcomed all the family, sponsors and supporters to enjoy a night of food, drinks, hand rolled cigars and entertainment at the famous Thriller Villa in Las Vegas. A beautiful Mexican hacienda styled home, which was previously occupied by Michael Jackson.
The guests were welcomed to an array of eclectic art and decorations, a chapel in the center of the house, and everyone's favorite – the Liberace Museum. There was no shortage of food, from tacos and burgers to pasta and mashed potatoes with gravy and even a whole separate room full of deserts.
And of course you know the bar was hot all night. Whatever you wanted, you could have. The bartenders even created their own signature Martinis for the party, and if you were lucky enough you might have even been treated to some bottle flipping and bartending flare as they made your drink.
But what kind of night would it be in the home of the King without a little bit of MJ himself right? A surprise for the guests when MJ himself showed up and spent some time with the fans taking photos and even delivering an epic live performance, dances moves included. It was a great night, sharing some laughs and getting excited for the big race.